Tongxin Li
Assistant Professor, Presidential Young Fellow at CUHK-Shenzhen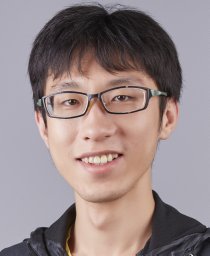 Dao Yuan Building, 323A
School of Data Science
CUHK-Shenzhen
I am currently a tenure-track assistant professor in the School of Data Science (SDS) at The Chinese University of Hong Kong, Shenzhen (CUHK-Shenzhen).
Prior to joining SDS, I received a PhD in CMS at the California Institute of Technology advised by Dr. Steven H. Low, and co-advised by Dr. Adam Wierman. I graduated from CUHK in a dual-degree program and obtained a BEng in information engineering, a BSc in mathematics and an MPhil in information engineering. I interned twice as an applied scientist at AWS security in the summers of 2020 and 2021.
My research interests focus on interdisciplinary topics in online decision-making machine learning, and optimization, with applications to power systems and sustainability. In particular, I am interested in developing trustworthy machine learning techniques that improve the sustainability, robustness, scalability, privacy, and resilience of intelligent energy infrastructure. Some of my recent projects include learning-augmented control, data science and ML methods in smart grids.
---
RECRUITMENT ANNOUNCEMENT: I am looking for PhD students, research assistants (long-term only), and postdoctoral researchers with strong backgrounds in mathematics (math degrees are preferable) who are interested in contributing to the emerging domains of
Energy systems and sustainability

Online algorithms and learning-based decision-making

Trustworthy machine learning in cyber-physical systems
Feel free to send me an email with your CV attached. Other formats of local and remote collaboration are also welcomed.
---
news
| | |
| --- | --- |
| Jul 20, 2023 | 2023 INFORMS Annual Meeting, Session Chair, Session Topic: Learning-Augmented Decision-Making In Cyber-Physical Systems |
| Jul 20, 2023 | Panel discussion at PESGM 2023 (Recorded Talk: Link) |
| Nov 19, 2022 | I received the SIGEnergy Doctoral Dissertation Award Honorable Mention |
| Oct 28, 2022 | Algorithms with Predictions Seminar Course Talk. Slides: Link |
| Oct 22, 2022 | 2022 INFORMS Annual Meeting. Slides: Link |
| Mar 1, 2022 | Our new paper about Optimal Phase-Balanced EV Charging has been accepted at PSCC 2022 |
| Oct 24, 2021 | Talk in 2021 INFORMS Annual Meeting titled Learning-Based Predictive Control via Real-Time Aggregate Flexibility |
| Jul 16, 2021 | Join AWS Security as a research scientist intern for three months |
| Jul 13, 2021 | Check out two new papers on Robustness and Consistency for Linear Quadratic Control and Learning-Based Predictive Control |
| Jun 16, 2021 | Presentation of the paper about Information Aggregation in Constrained Nonlinear Control in ACM SIGMETRICS 2021. Slides are available |
| Jul 2, 2020 | Presentation of the paper about Electric Vehicle Charging Time Series Classification in XXI Power Systems Computation Conference PSCC2020 |
| Jun 26, 2020 | Presentation of the paper about Real-Time Aggregate Flexibility in ACM e-Energy 2020. Slides are available |
| Jun 16, 2020 | Join AWS Security as a research scientist intern for three months |
| Jul 5, 2019 | Invited Talk in The 20th INFORMS Applied Probability Society Conference (INFORMS-APS 2019), Brisbane Australia |